What's On
"A great day out for all the family"
Silloth-on-Solway Vintage Rally is a fantastic two day event which takes place on Silloth Green, in June of each year.
There is something for all the family and the event is free of charge, making this a really popular rally.
100's of Exhibits
There will be 100's of exhibits, including: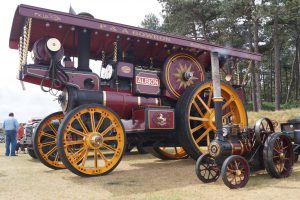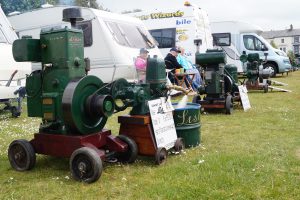 ● Vintage steam engines                                              ● Stationary engines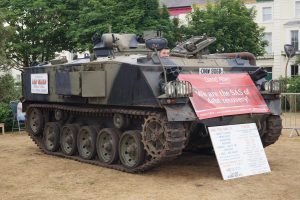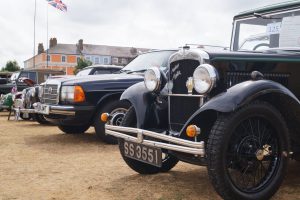 ● Commercial and military vehicles                           ● Classic cars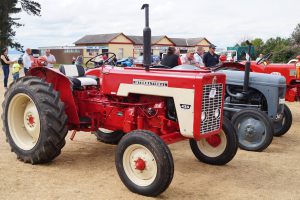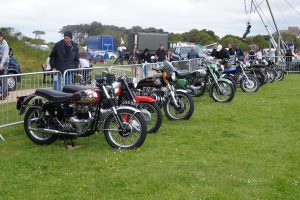 ● Vintage tractors                                                          ● Classic motorbikes
● Vintage fairground organs and other machinery
The Main Arena
The Main Arena is the centerpiece of the event over the two days, with organised entertainment taking place.
Children's Football Tournament
At the Vintage Rally this year, on Saturday 9th June, there will be a Children's football tournament on the Green which will be held in the afternoon.
Carr's Mill Museum
There will be an  opportunity to have a look around the Carr's Mill Museum on Saturday 9 June between 11.00am and 3.00pm. The museum is opened for the day by Carr's Mill to support the Vintage Rally. The museum is accessed via the main entrance to Carrs Mill, at the bottom of Lawn Terrace. Entry will be £2 per person and all profits will be split between the RNLI and Silloth First Responders.  Under 16's are free but must be accompanied by an adult.  In 2017, there were around 120 visitors and £250 was raised which was evenly split between the two charities.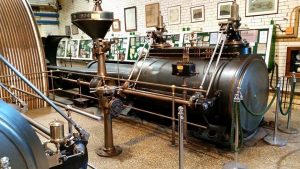 The Xtreme Stunt Team
The Xtreme Stunt Team will be appearing on Sunday 10 June at the Vintage Rally.  The team is one of the most unique and exciting displays on the planet, with the different riders boasting multiple championship titles and other accomplishments.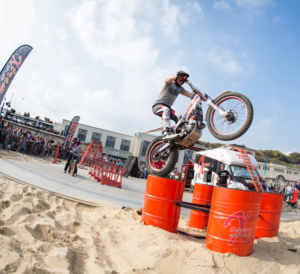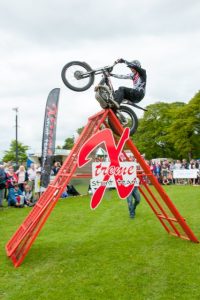 Greg Chapman
We are pleased to say that Greg Chapman will be attending the Vintage Rally again this year. He is becoming a regular part of the Vintage Rally and a welcome member of the team. He will be performing his juggling shows mixed with comedy and escapology on Saturday and Sunday. There's something for everyone.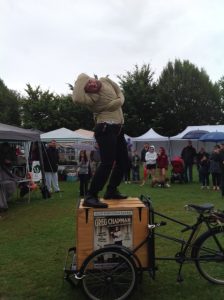 Ichabod Steam and his Steampunk Submarine
Ichabod Steam and his Steampunk Submarine will be at the Vintage Rally on the Sunday.  Ichabod Steam's (aka Paul Snook) robotic band came together as a natural progression of Paul's music and his interest in tinkering with Engineering.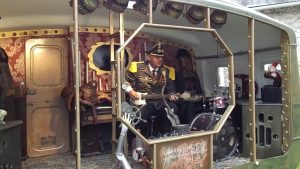 Retro Clones
Performing on Sunday 10 June is the Retro Clones – a band of moving portraits.  Paul plays guitar and sings classic songs…but with an old-fashioned vibe.  All the portraits are of Paul, in bowler hats and waistcoats playing double bass, drums, and Hammond organ.  As he starts to sing, all of the portraits come to life…. and play along with him.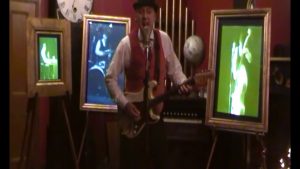 Food & Drink
There will be plenty of refreshment and catering stalls around the Green. There are also a number of cafes, takeaways and sandwich shops in the town, all within walking distance of the Green.
Other Attractions
Everywhere you look there's vintage vehicles and machinery on display. There are donkey rides for the kids and a fairground.
● Fairground
● Stalls
● Auto jumble
● Donkey rides
● And much more